Earthquake in Albania
After the earthquake of magnitude 6.4, which on November 26, 2019 struck Albania, the Civil Protection Department intervened by providing aid and assistance to the population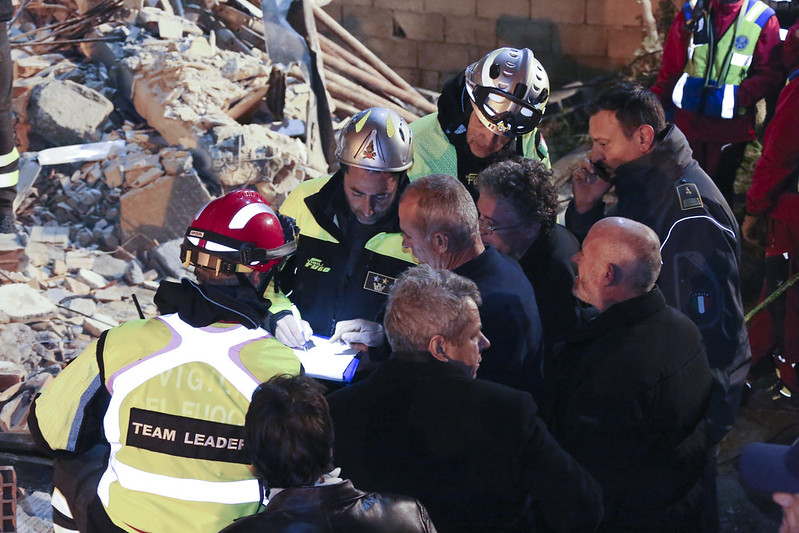 On November 26, 2019, at 3:54 a.m., a strong shock of magnitude 6.4 hit the Republic of Albania, in the central and northern area. 51 victims and over 650 injured, many collapses and damage, particularly in Durres, Kruje and Thumane have been recorded. Also, over 4,000 people were forced to leave their homes.
The Civil Protection Department immediately activated the Crisis Unit, closely monitored the situation and Italy intervened in Albanian territory, bringing immediate relief and help to the population, so the Italian teams immediately took action.
In the first instance, Italy sent teams to support early coordination, teams specialized in Search and Rescue in urban areas, resources to help the population and further support to the Albanian operators for the viability checks.
On December 2, the Council of Ministers declared the state of emergency, with a duration of six months, for the emergency related to the earthquake of November 26 in Albania. This allowed the intervention of the Civil Protection Department and the other operational structures in the Albanian territory as part of the ERCC- Emergency Response and Coordination Center of the European Commission (DG-ECHO) framework of interventions.