First interventions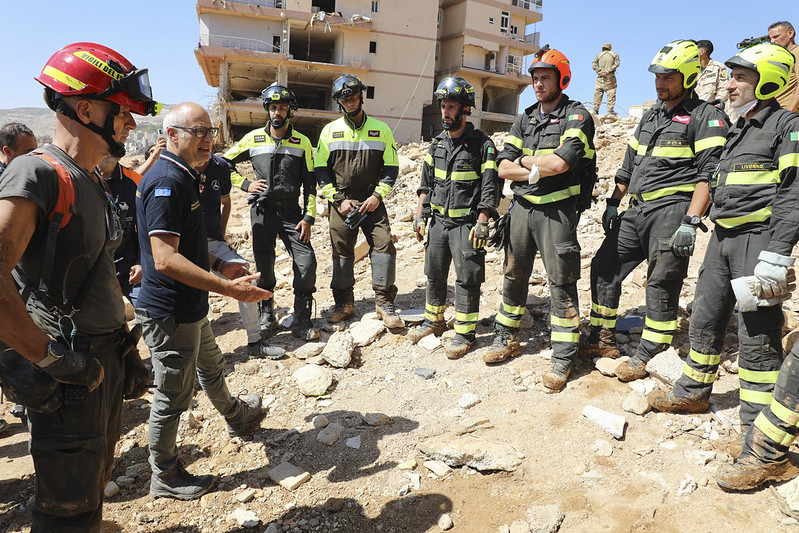 On September 12, an assessment team coordinated by the Civil Protection Department and made up of personnel from the Department, the National Fire Service and the Interforce Summit Operations Command began operating in Libya to examine the situation. The aim is to acquire all the information necessary for Italy to organise a structured intervention, together with the structures of the Ministry of Foreign Affairs and Cooperation present on site.
On September 13, the Minister for Civil Protection and Sea Policies, Nello Musumeci, signed the declaration of the state of mobilisation of the National Service, authorising the Department to coordinate the dispatch of resources to Libya, before the declaration of the state of emergency.
With three C130 aircraft of the Italian Air Force, units of the Fire Department specialised in countering basic water risks (MO.CRAB) and in logistical support (TAST - Technical Assistance And Support Teams) leave from Pisa, together with other specialised TLC personnel, water tankers and materials to provide first aid to the population made available by the Italian Red Cross.
To support operations on site, the Italian Navy's ship San Giorgio, already deployed for training purposes in the area close to Libya, is asked to operate as a logistical base for rescue activities and to support the teams deployed in the affected areas.