Assistance to the population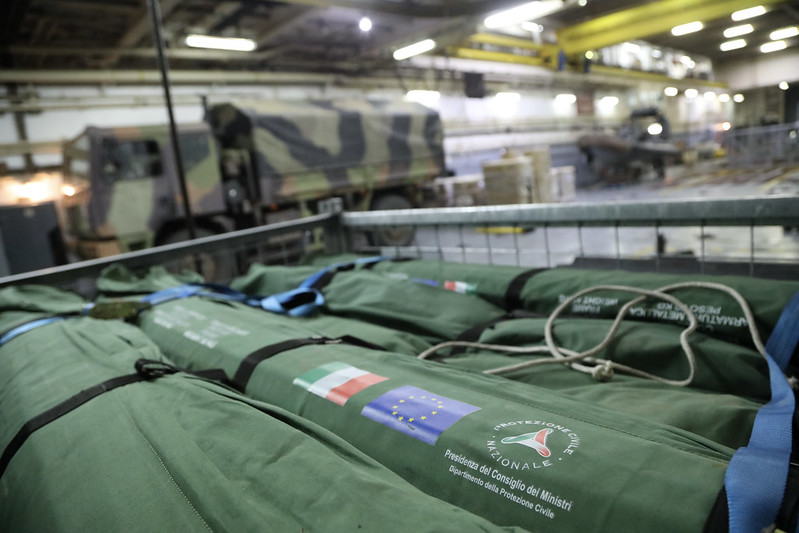 The Department, in liaison with the assessment team that has arrived in Libya and with the Regions, the Autonomous Provinces and the Operational Structures, starts the reconnaissance of the needs and materials to be sent to support the affected territories.
During the morning of 14 September, the San Marco ship of the Italian Navy leaves the port of Brindisi heading towards Derna, carrying on board a cargo of aid to assist the population. 
It consists specifically of 100 tents provided by the Department, complete with cots, and sleeping bags provided by the Ministry of the Interior, to accommodate 1,000 people, and about 5,000 blankets provided by the Italian Red Cross. Eight water pumps, provided by the Abruzzo, Calabria and Campania regions, and 30 pallets of medical supplies offered by the Apulia region are also on board.
In the early hours of September 16, the San Marco ship reaches the area off the port of Derna, which is no longer accessible due to the impact of the calamitous events. With the help of amphibious means and the support of the ship San Giorgio, the Italian aid disembarkation operations begin.
These include earth-moving and rescue vehicles from the Army and Navy, and two helicopters from the Navy to support the relief and assistance operations for the affected population and the operators in the event of an emergency.