The activities of the Deputy Commissioner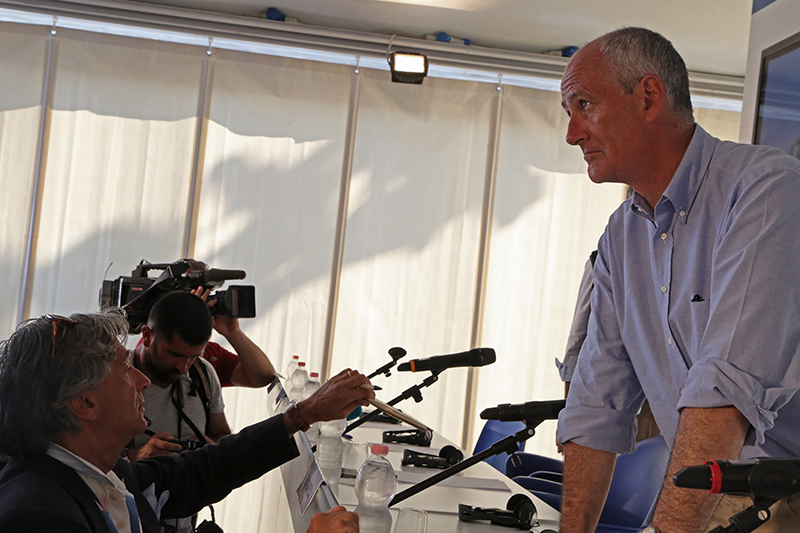 Il Capo Dipartimento della Protezione Civile Franco Gabrielli è nominato Commissario delegato per l'emergenza Concordia con l'opcm n. 3998 del 20 gennaio 2012. Questo provvedimento individua i principali compiti assegnati al Commissario delegato che sono: coordinare gli interventi per il superamento dell'emergenza; controllare l'esecuzione degli interventi di messa in sicurezza e bonifica da parte dell'armatore, con il potere di sostituirsi al soggetto responsabile in caso di inadempienza; verificare che la rimozione del relitto avvenga in sicurezza.
Per svolgere queste funzioni il Commissario delegato si avvale del Dipartimento della Protezione Civile e dei Centri di Competenza. Inoltre può coinvolgere altri Enti e Soggetti con competenza tecnica.
Nella gestione dell'emergenza Concordia, anche l'informazione alla popolazione riveste un'importanza particolare. Dal 2 febbraio 2012 il Commissario delegato avvia un ciclo di incontri con i cittadini del Giglio per ascoltare le loro richieste e aggiornarli sugli interventi in corso. Dal 14 giugno 2012, con l'istituzione dell'Osservatorio di monitoraggio, gli incontri con la popolazione sono gestiti dalla Presidente dell'Osservatorio.